Viber has brought the Sticker Market feature to the Windows Phone 8 version of its instant messenger. Available in the latest update of the app, this is Viber's first attempt at generating revenue with its services.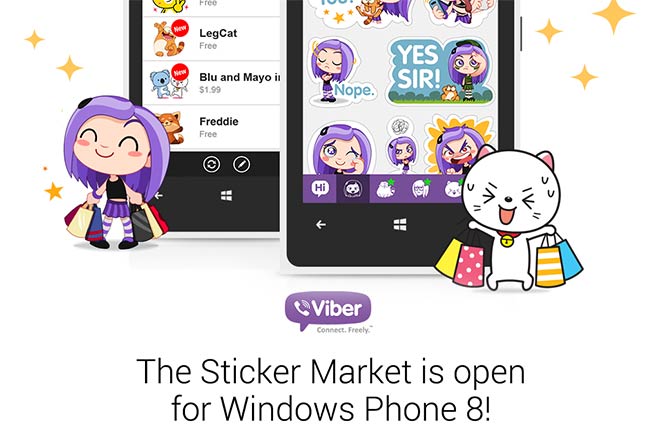 On top of that, the update brings enhanced notifications, which the company says are now smarter. Viber users also have more options to customize their statuses.
Notifications can now use custom notification tones and you can choose whether to hide it or not. Finally, Viber has made the "Seen" and "Last online" statutes available for Windows Phone 8, a feature that many were requesting.
Viber CEO Talmon Marco is pretty chuffed with the Windows Phone 8. He says that the latest Viber for Windows Phone 8 signifies the company's commitment to its users giving them the option to communicate with their contacts regardless of the OS they use.
Follow the source link below to get the latest version of Viber for WP8.