In the hectic hustle and bustle of our everyday lives there isn't much time left to spend on our wellness and fitness, which ultimately results in poor health and unneeded suffering. Sony Ericsson will try and change that by enabling a technology called ANT+ in it's XPERIA X10, X8 and Arc devices.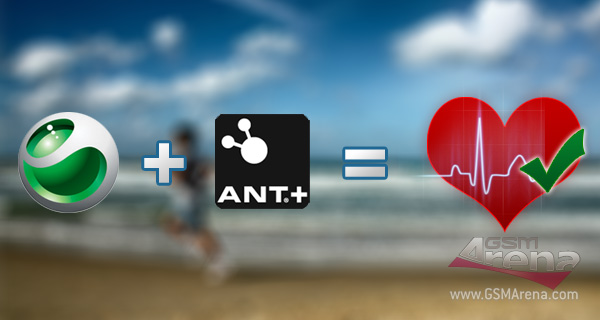 As we reported couple of days ago, Sony Ericsson released an update to the XPERIA X10 and X8 family of devices. Amongst the announced bug fixes and new features included, the ANT+ capability was mentioned. The Sony Ericsson Arc was said to support ANT+ right out of the box too.
You may not know what ANT+ is, but if you are into sports, this should mean a lot to you. You know Nike+? I bet you do. It uses ANT+ connectivity too. That's where the + comes from.
So join me as I explore what ANT+ is and what it can do for you.

What is Ant+?
First of all, let's begin with what ANT+ actually is. This is a wireless signal technology, which has been integrated into numerous fitness and health-monitoring devices, allowing them to transmit their data wirelessly to any ANT+ enabled display or logging device. You can see where this is going, right?
Imagine that you were out there on the track and your smartphone was ANT+ capable, measuring and recording all your vital statistics and performance indicators.
And it 's not for running only. All fitness, sport and health-tracking products such as heart rate monitors, blood pressure monitors, spin bikes, foot pats, weight scales, and so on, can send your health data and statistics to an ANT+ enabled mobile device.
The technology is truly interoperable across a wide array of wellness devices, meaning that whichever ANT+ enabled device you purchase, it will be compatible with your ANT+ enabled phone, tablet, laptop or even wristwatch.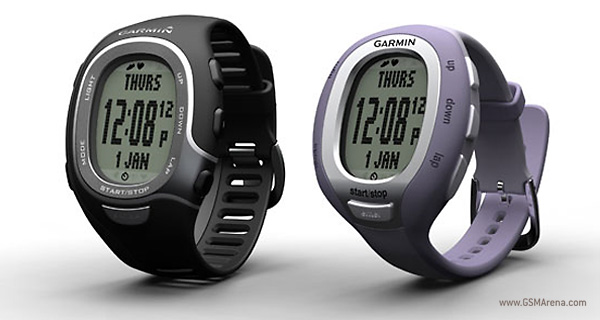 ANT+ enabled Garmin watch
Now ANT+ is not new to the mobile phones world. We had the Samsung Adidas F110 phone that even came bundled with the foot pods and the chest heart rate monitor. Not to mention the nice on-board application and the Adidas miCoach sports portal.





Samsung F110 Adidas phone and accessories review shots
You can even get your iPhone connected to ANT+ using an appropriate dongle or other accessories.
How ANT+ works and how it can be useful to you?
The technology relies on a 2.4 Ghz wireless network protocol and could be simultaneously connected to multiple devices. Connection and pairing between devices is a matter of push of a button or just holding the devices near one another for a couple of seconds. Now that's seamless.
Once connected, your foot pod will constantly transmit information to the corresponding application on your smartphone, thus feeding it with raw data about your speed, steps and whatnot.
From then on the possibilities are endless. The application could calculate the distance you've ran, how many calories you've burned, and what speed you have achieved. Imagine if you had a heart rate monitor on you as well. After a couple of training practices you will get your performance profile like a real pro athlete.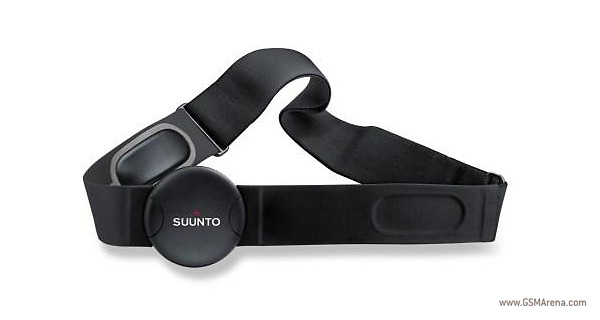 Suunto heart rate monitoring chest belt
But vitals tracking has been around for ages. What's all the fuzz about?
I know what you may be thinking. You think that there are tons of apps that do just that. Track your calories, how much distance you've walked for the day, and so on. Yes, there are a crap loads of those, but they usually rely on a timer, GPS data (not available indoors) or the information from the usually untrustworthy accelerometer.
There are dedicated sports devices too, but why buy these when your smartphone is probably 10x times smarter and capable than those. You just need to get the the proper gear to feed it the live data wirelessly and let the phone do the rest.
Adidas, Nike, Garmin and many other fitness and gadgets manufacturers are already on the ANT+ bandwagon, so I think it's worth a go.
Now the ball is in the field of the developers really. An app built around your vital statistics could have unlimited use – from diagnostics to actual treatment in case of health-related problems. Imagine how your doctor or close ones could get an alarm sent automatically from your smartphone before you even sense there's something wrong with you. Yeah, it's as scary as it is useful.
And to wrap up, here's a video of Sony Ericsson representative Marcus Hansson, explaining a little bit about Sony Ericsson's step to include ANT+ support.
Oh, and I'd love to read your feedback on the subject. Do you use ANT+ accessories and would you start using the new technology if you had a phone that supports it. And do you think it has any future at all?