Google has really become meticulous in its updating habits, especially in the Android realm. Work is done quickly and rollouts are usually quite speedy and come in bulk, especially when an exciting new technology has to be delivered to users.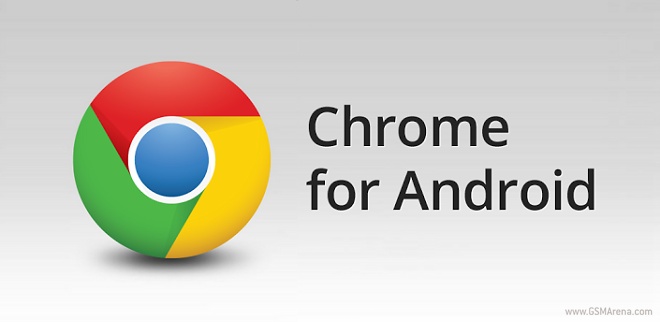 We've already mentioned a few goodies in the newest versions of Google Drive, as well as some brand new releases, like an advanced Handwriting Input app and Android for Work on a broader range of devices.
Google is definitely keeping the party rolling and thus a fresh new version of Chrome for Android has also been officially introduced today. The popular mobile browser, now bears the formidable version number of 42 and has a couple of new and interesting features. Firstly, the browser can now be setup to monitor given websites and fire up a notification when their content changes. While the concept is not revolutionary, it is definitely a novelty on a mobile device. Furthermore, the implications and use cases are almost limitless, as the feature basically allows you to add convenient notifications to a website with dynamic content and eliminate the need to manually keep track of your online order status, for example.
For this new feature to work, however, web developers do need to implements Google's new Push API for Chrome. So, sadly, the whole process is not entirely up to the user. Other than that, these, so to say, website-triggered notifications, will obey all of the standard rules and require explicit permission from the user to work. This is done mostly to avoid spam and keep the user in control.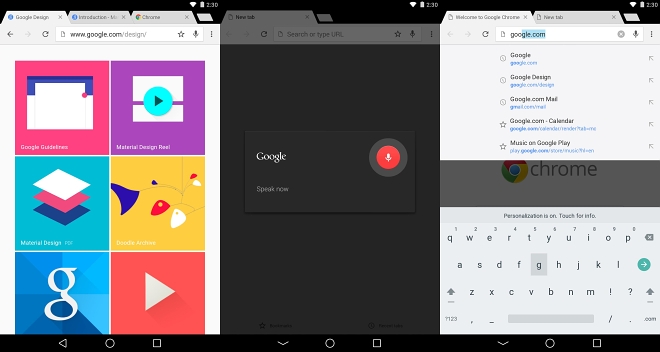 The other cool new feature in Chrome 42 is the ability to add sites to your home screen. The process, however, is not manual, but rather sanctioned by Google to prevent abuse. If Chrome detects that you frequent a certain website and it meets certain requirements, then a banner will pop-up with the option to place the site on you home screen. This should serve as a sort of RSS replacement and will undoubtedly make it easier to follow frequently-updated pages, like your favorite news source, for example.
The update is already official and should be spreading to devices pretty soon. Bear in mind, however, that it might take some time for the staged OTA to reach you.