Google Drive for Android received a major update. The latest version of the popular application brings new features, as well as support for 23 new languages.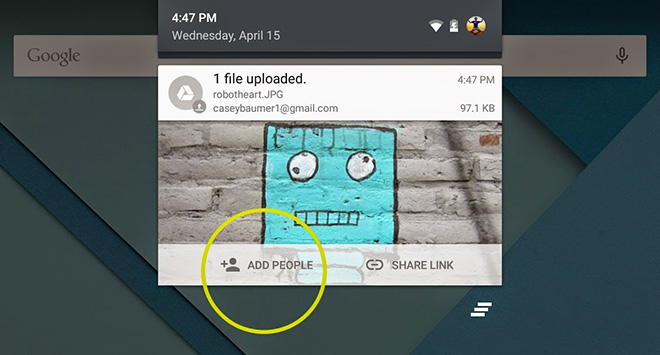 The new Google Drive app build offers a new 'Add People' option to let users share a file with others straight from the notification area. The new functionality saves a number of steps compared to the old setup, which required users to select a particular file for sharing from the Google Drive application.
Furthermore, the updated Google Drive also brings support for new 23 languages. They include Armenian, Basque, Chinese (Hong Kong), French (Canada), and Georgian among others.