The CyanogenMod team (one of the most popular custom Android ROM) has shared its most interesting new additions to the nightly builds this week. Flashing enthusiasts will be happy to know that Trebuchet GEL and CMHome have been updated to allow more protection to hidden apps.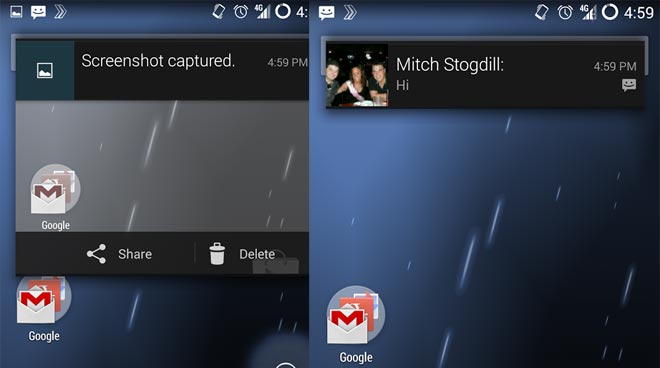 Those apps can now be further protected from prying eyes with the addition of a pattern lock. Furthermore, users can group hidden apps into a folder, which would mean less work if you access hidden apps often.
Another cool addition to the user interface is the Heads Up notification feature (seen above), which the CyanogenMod team says has been found buried into the AOSP source code. Heads Up allows notification to float in a window on top of the content you're currently looking at. For example, if you receive a new text message, you can reply straight from the popup without having to open the full-blown app.
Heads Up also features a 'Do not disturb' filter, which gives you the option to select which apps should not be interrupted. If you are anything like me, I guess you wouldn't like your YouTube videos paused by some pesky messages by who-knows-who.
Follow the source link below to find out more on what's been going in CyanogenMod this past week.