Google Now has finally made its way onto Chrome Canary, which is Chrome's beta channel. The feature has been in the works since March last year and now its ready to be widely tested by Canary users.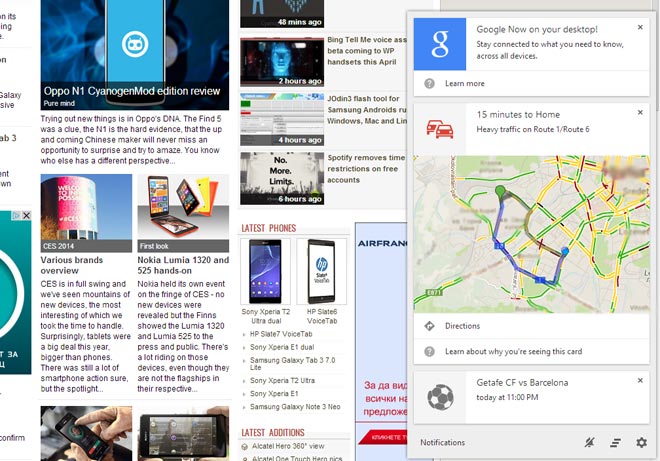 The feature is available in version 34.0.1788.0 of Canary for Windows and Mac. After enabling it, you'll see a Chrome notification icon in the status bar – clicking it pops up your Google Now cards. Naturally, you'll have to be logged in your Google account in order to get it to work.
To enable the feature, download the latest Canary and write chrome://flags/#enable-google-now in the address bar. Choose Enabled from the dropdown menu and relaunch the browser.
Google Now on Chrome works just like it does on Android – it shows various cards with all the information Google feels is relevant to you. Clicking on any of them opens a new tab in Chrome with the Google search. There's no words from Google on when the feature will make it to the stable version of Chrome, but we bet it's going to be soon.