The Kindle Paperwhite finally made it across the pond. Amazon UK, France and Germany are already accepting pre-orders. UK users however, will be getting it a good month in advance.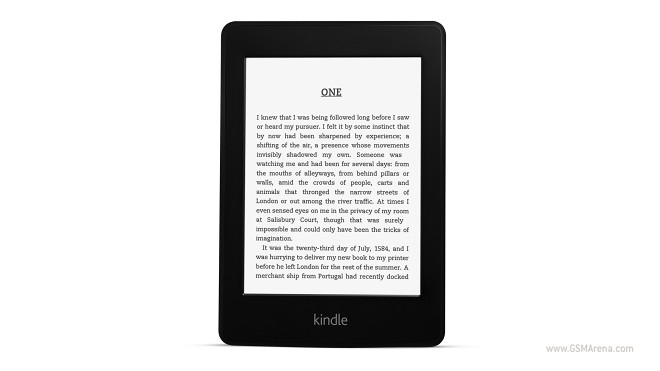 Amazon UK has a suggested shipping date of 25 Oct, while both Amazon DE and Amazon FR expect it to launch on 22 Nov. The custom Paperwhite Leather Cover, which is capable of activating the reader magnetically, will be available around the same time, but it's priced at the rather steep £31/€35.
Speaking about prices, the UK version of the Kindle Paperwhite costs £109 for the Wi-Fi model, and £169 for the 3G-enabled model. The price in Germany and France is €129 for Wi-Fi version and €189 for the 3G one.
Interestingly, none of the three European stores mentions Special Offers, so I'm guessing the European edition of the Paperwhite will come unadulterated. Oh, but there's a limit of two per customer.
Of course, if you need a charger, that's an (overpriced) extra. The Paperwhite ships only with USB cable, much like most previous Kindle models. Then, you can always use a charger from another device, or simply charge it off a computer.
Yesterday, Jeff Bezos, Amazon's CEO, was quoted saying that the company doesn't make any profit off the hardware and they sell it at a price just enough to cover their costs. Make no mistake, this only holds true for their actual devices. When it comes to device accessories, these surely seem overpriced.
The Kindle Paperwhite pre-order campaign comes along with the related news that Amazon's Kindle Owners' Lending Library will finally launch in UK, Germany, and France. It's a free perk for Amazon Prime subscribers. They can lend one e-book per month, picking it out of the growing library catalog. The Library will launch later this month – I'm guessing, just in time for the launch of the Paperwhite.
Stateside, the Kindle Paperwhite reviews have been raving so far. I've been eyeing a front-lit e-ink reader for a while now, so I went ahead and pre-ordered one from the European stock myself.
Are you getting one too?