Okay, the Nokia Wireless Charging accessories are seriously cool, but what if you want more than just charge your phone? Nokia thought of this as well and has teamed up with JBL to introduce the PowerUp Wireless Charging Speaker.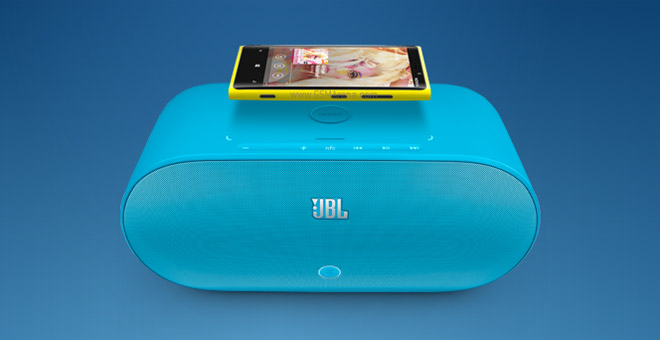 There's also the PlayUp Wireless Speaker, but it doesn't offer charging. Both accessories however, come with NFC and Bluetooth connectivity. Here are the promo videos, which do a pretty good job of summing up the key features of the new speakers.
JBL PowerUp and PlayUp Wireless Speakers for Nokia
JBL PlayUp Portable Wireless Speaker
JBL PowerUp Portable Wireless Charging Speaker
Pricing and availability isn't known yet, but should be available in the weeks to come.