From China comes a camera module pictured in the wild, which is said to belong to the Rumorland-inhabiting "cheaper" iPhone 5C (C for color).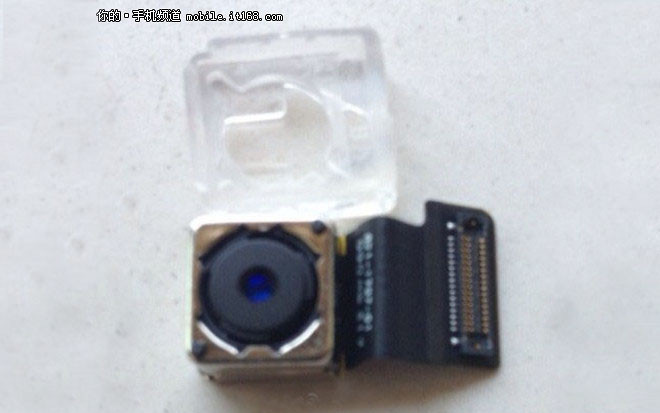 While the image doesn't come with specifics it is believed to be the same 8 MP unit as the one on the current iPhone 5 and has blue glass up front.
Apple made a big fuss about the smaller module atop the same-sized sensor. It would make much sense for Apple, if it decides to release a cheaper iPhone using the same micro module as in the last-year's top tier device. Even more so, if rumors of the iPhone 5S getting a 13MP camera turn out correct.
The iPhone 5C is rumored to be made from plastic and come in several colored variants. The cheaper version is expected to be somewhat heavier (130g vs 112g) and thicker (8.2mm vs 7.6mm) than the current iPhone 5, which might get the axe once its successor comes. The 4″ Retina display is supposedly intact, too, but we'll have to wait until September to find out for sure.