We've seen both expensive and flashy iPhone cases in our time, but few as cool as this Iron Man themed one. Modeled after Tony Stark's suit, the iPhone 5 exclusive case is certainly going to make your geeky friends lose their mind.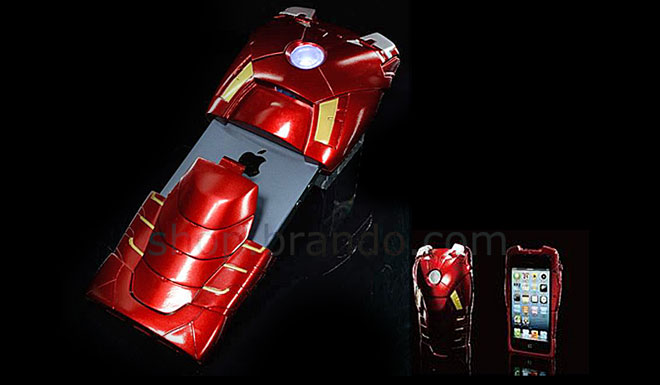 Yes, it's bulky and goes against the precise engineering policy that went into designing the aluminum-clad phone, but it definitely tops our coolness chart.
The Iron Man iPhone 5 case is made entirely out of plastic and features a special hinge on the top left corner, which opens to reveal the LED flash. It's also used to illuminate the chest-mounted "uni-beam".
Pocket-Lint had some time to play with the one-of-a-kind case, and reports that it's extremely bulky. It's also quite steep at $49, but we are still sure it will find more than enough fans out there.
Do you fancy this case? If you do, check out the source link below for more information.