The third generation Apple iPad will officially ship out to customers in three days time but a lucky Vietnamese site has caught an early look at the device and have an unboxing video prepped.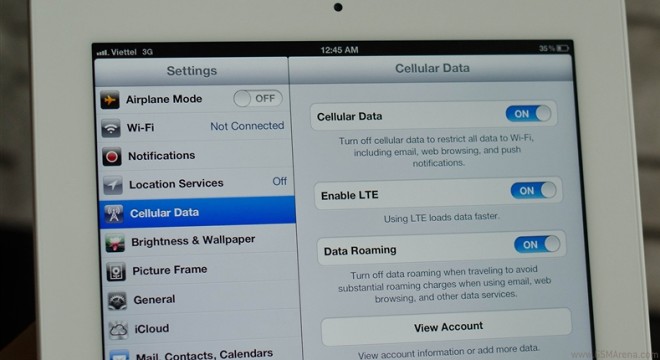 For those wondering if this is a fake Tinhte have also provided pictures of the device and show the LTE on/off toggle in the menu of the iPad and performed a Geekbench benchmark on it, which reveals the processor and RAM information.
Below is the video itself, which sadly looks like it was taken with an iPad 2.
The A5X processor is clocked at 1 GHz (not really a surprise), while the amount of RAM is 988 MB, confirming the 1 GB over 512 MB rumor.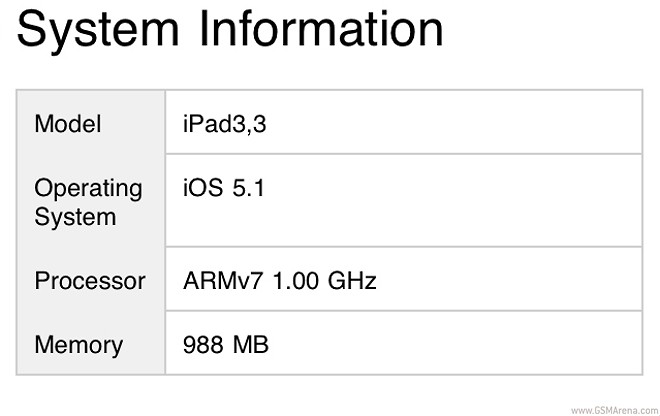 The display on the iPad has the stunning 1536 x 2048 resolution, which doesn't really show on the video.
Also PhoneArena.com reports the new iPad has popped up in GLBenchmark 2.1 as the top device with 15924 points, beating the iPad 2 by roughly 56%. The GPU inside the iPad is the PowerVR SGX543MP4 the same as the one inside PlayStation Vita. It's also interesting to note that it trumps Tegra 3 achieving 2x better results putting the "A5X GPU better than Tegra 3″ quarrel to rest. Apple did claim their A5X GPU was four times faster but two sounds good too.