Your personal electronics and an abundance of gravitational potential energy don't always get along. We've seen drop tests emulating every day accidents and some recreating more severe scenarios, but this one takes the cake.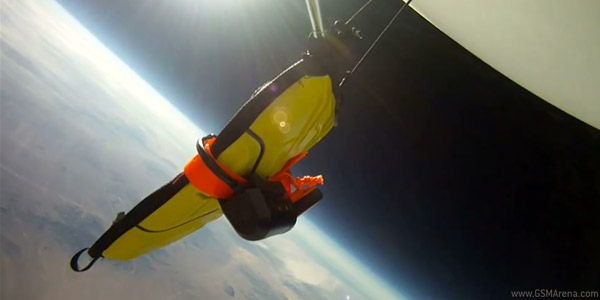 G-Form, makers of various protective wares for both you and your gadgets have outdone themselves by dropping an iPad from a mammoth 100,000 feet up and filmed it tumbling back down to earth with a thump.
Just to put that into perspective Lochheed's SR-71 Blackbird (of Call of Duty: Black Ops and Transformers: Revenge of the Fallen fame), holds the altitude record for an operational manned aircraft at 85,069 feet. A high altitude balloon pulled the iPad 2 in G-Form's $45 Extreme Edge case up to the brink of space before having it fall back down again.
What's more not only does this look like a testament to G-Form's products, but to GoPro too who were responsible for the 'on-board' camera shots. So without further ado here's the video, enjoy.
Impressed? Let us know what you thought down below in the comments.