The iPad 3 is the most successful tablet to date, but its launch hasn't been all roses. We now hear that the latest Apple slate might be having yet another issue, in addition to its overheating and charging problems. According to a growing number of iPad 3 owners their beloved tablet has troublesome Wi-Fi radio, which causes intermittent connectivity, slow WiFi speeds, and failure to detect WiFi networks.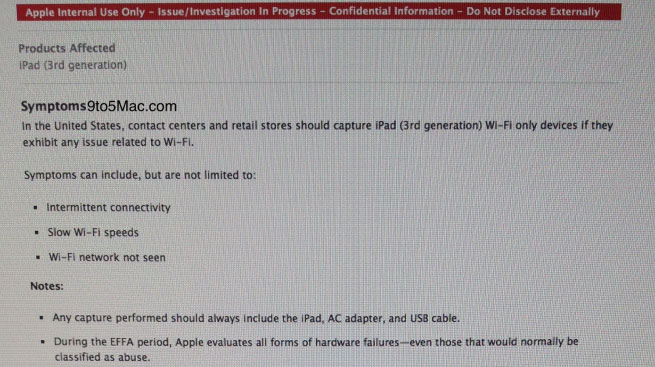 Apple is already aware of the problem and has even issued an internal note describing it. It turns out it only affects Wi-Fi-only iPads and not the LTE-capable units.
To resolve to problem, the AppleCare staff is instructed to "capture" the problematic third-gen iPads and send them for examination. The company will probably come up with an official statement once the cause of the problem is found.