The iPad 3 puzzle that irritates some as much as tickles the interests of others is starting to finally come to an end.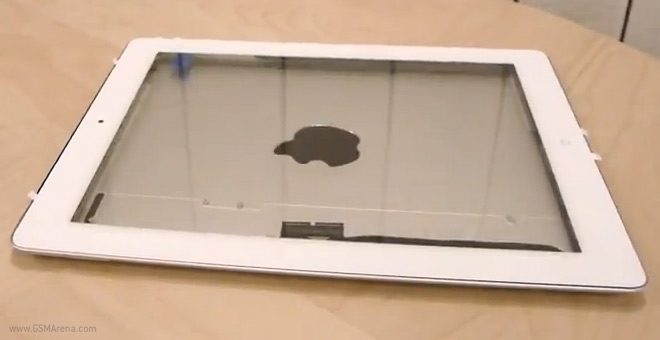 The folks over at M.I.C Gadget claim they've obtained some of the structural parts of the iPad 3. Namely, most of the exterior like the front glass panel, the aluminum back cover and cables for the dock connector and volume rocker.
Considering the parts are regarded as genuine, some of the iPad 3 myths will be put to sleep. One of them is the lack of the supposed omission of the home button this time around. The front panel of the iPad 3 the tech blog has in its possession touts the classic home button, so that's resolved for now.
Rather expectantly, the camera glass protecting the camera lens at the back is bigger compared to the current-gen iPad 2. This could mean the iPad 3 might get a substantial upgrade in the camera department, which, frankly, in this day and age it is crying for.
Also, the overall thickness of the iPad 3 shell is looking to be more than the iPad 2. Apple doesn't have a history of making its devices fatter, but maybe the iPad 3 is the exception to the rule? M.I.C. Gadget also confirms the storage capacities of the iPad 3 should remain the same 16GB, 32GB and 64GB.
Here's the hands-on video of the iPad 3 parts and their comparison with the iPad 2.