Sources claim that Google is working on iOS support for its Android Wear smartwatch platform, which couldn't come sooner with the Apple Watch launch.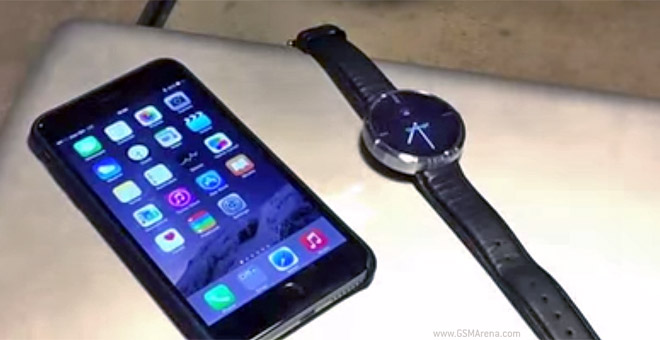 In the meantime several developers have created their own solutions.
There was one about a month ago, now another dev is showing off a demo of notifications getting synced to a Moto 360 from an iPhone, no rooting or jailbreaking required. The magic is done by an app loaded on the watch that handles communication over Bluetooth LE and Apple's ANCS protocol (also used by the Pebble).
Sundar Pichai, head of Android among many other things, did an extensive talk at the MWC, however there was no mention of iOS support for Android Wear. The next possibility for an announcement is Google I/O, which will be held in the end of May.
Thanks to Ali for sending this in!