A new feature has made its way through iOS 6 that takes advantage of the increased horsepower under the iPhone's hood.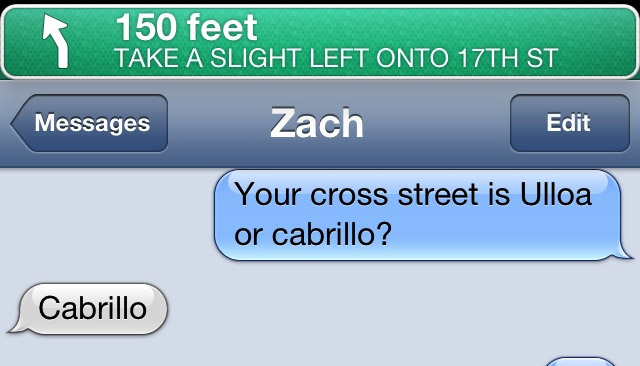 Image courtesy of AppleInsider
More specifically, the latest version of iOS now supports directions from the Maps app to pop-up on top of the screen regardless on which app you happen to be in.
For example, if you happen to be walking and listening to music, a bar on the top of the screen appears to tell you when to make your next turn. Interestingly, this could be used by third-party apps as well.
I am sure in less than 5 hours, Tim Cook and the rest of the Apple team will be showcasing this and more interesting stuff that'll be debuting on the iPhone 5.