After showing its 14nm silicon running laptop, Intel's CEO Brain Krzanich has officially announced a new chipset series, dubbed as Quark, which is the smallest Intel has built to date.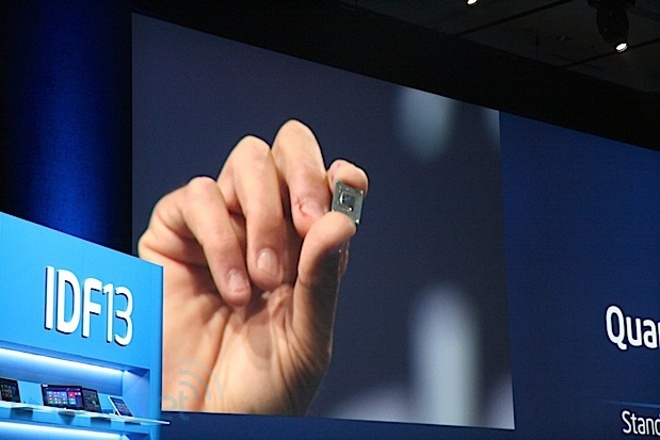 The Quark chipsets are said to be one-fifth the size of an Atom SoC and the newest addition is built on an open architecture that is designed to be used in integrated systems.
Brian also showed a prototype of an Intel-designed smartwatch suggesting that the latest chipset can also be used in wearables. Unfortunately, there is no word on the specifications and the availability of the new SoC at the moment.