Intel, the world's largest chipset-makers will be introducing its highly anticipated fourth generation Core processors at the Computex technology show in Taiwan, which kicks off on June 4.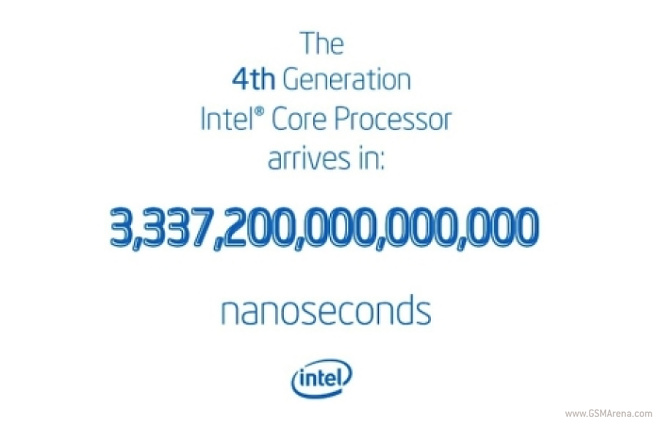 Intel is said to have started shipping its latest processors to manufacturers and one can expect the latest laptops, PCs and Ultrabooks to feature the "Haswell" chipsets soon enough.
The Haswell processors represent a significant upgrade to its predecessor and are expected to be 41% more power efficient. The first series of the fourth generation Intel processor will be equipped with four cores (quad-core) and will power high-end devices.
Intel's upcoming processors are said to be built on 10 watt power design with an improved battery life. According to the company, the Haswell processors will deliver up to 9 hours of battery life and the latest architectures will bring one of the most significant battery life improvements in Intel's history.