Intel's keynote at the on-going Consumer Electronics Show in Las Vegas saw the announcement of a new technology, which the company calls 'dual OS platform'. The newest innovation from the semi-conductor company allows you to run two of the most popular operating systems, Android and Windows, on a single device.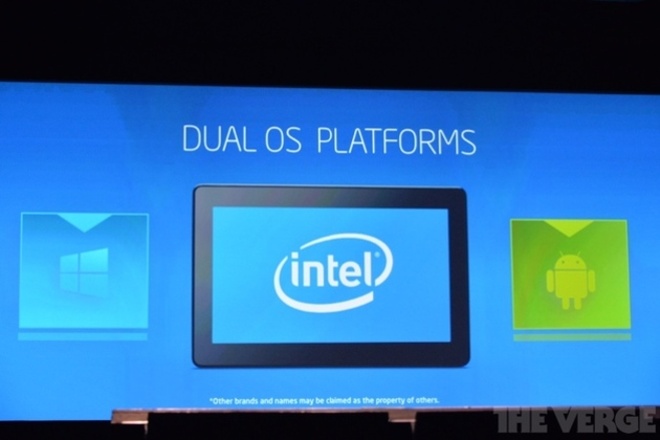 With Intel's newest technology on board, you can switch from Android to Windows OS almost instantly by just pushing a button. We already saw Intel's announcement in action as ASUS showed it up on its latest Transformer Book Duet.
Meanwhile, AMD's Bluestacks also has a similar functionality, where the chipset allows you to run Android applications on a Windows machine. So, with both major chip vendors looking in that direction, we are almost guaranteed to see more manufacturers coming up with Android-Windows dual-boothing devices in the near future.