Asus has unveiled a new convertible device that's set to dual boot between Android and Windows. More impressively the device can switch between them seamlessly in as little as 4 seconds.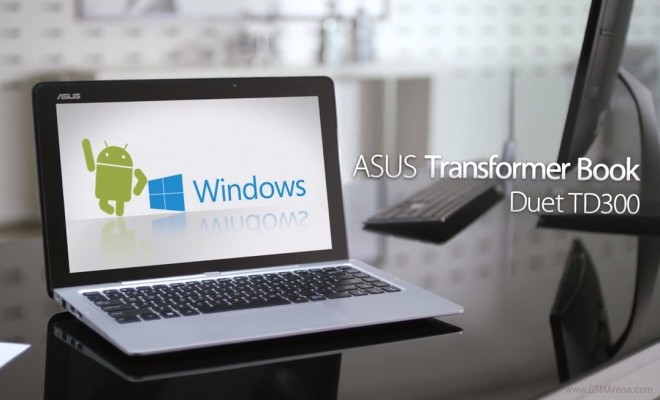 Powered by 4th-generation Intel processors, the Transformer Book Duet has the standard folding form factor of ultrabooks, but also features the removable 13.3-inch screen that Asus is famous for.
The 13.3-inch screen can either have 1366×768 pixels or FullHD resolution, although it is thicker than most tablets at more than 12mm. The Duet will come with a selection of Core i3/i5 and i7 processors and 4GB of RAM. The tablet part will have either 64GB or 128GB of storage, while the dock can be configured to have between 320GB and 1TB HDD.
With the dock attached, the Duet comes in a bit heavier than most ultrabooks at over 1.85 kg, but keep in mind that most Android tablets do not come running a full version of Windows 8.1. The Duet allows for quick switching between the two via a dedicated button, which lets you toggle instances of Windows 8.1 and Android 4.1 in about 4 seconds.
The Transformer Book Duet will go on sale starting at $599, which is not bad considering the specs sheet.