Today Intel announced the Z68 Express chipset, which the company promises to offer more flexibility than the previous generation Sandy Bridge chipsets, the H67 Express and P67 Express.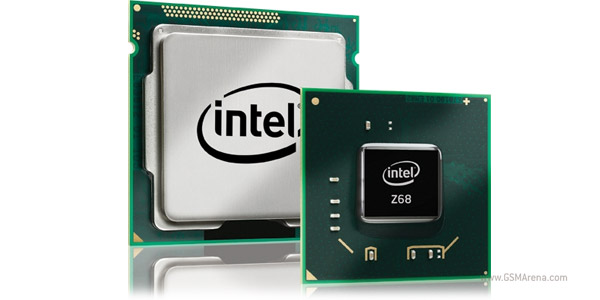 One of the benefits of the new Z68 Express chipset, compared to the old ones, is the ability to switch between the onboard Intel HD Graphics and the installed video card on the fly without the need to restart or swap cables.
The new chipset also comes with increased performance, as it automatically unlocks the voltage, memory rations and videocard clock independently. This allows for easier overclocking, without the need for a CPU with unlocked multiplier.
Intel has also thrown some fancy abbreviations too, such as ISRT (Intel Smart Response Technology) and IPT (Intel Identity Protection Technology). The first one caches frequently used applications in real time to a SSD or an HDD for faster access to the programs. Intel promises up to 60 percent improvement when running cached programs compared.
The IPT feature provides users with a two-factor authentication system which verifies your identity. To give you a perspective of how serious this technology is, Valve Software, the developers of the game distribution network Steam said they are working to implement it as well.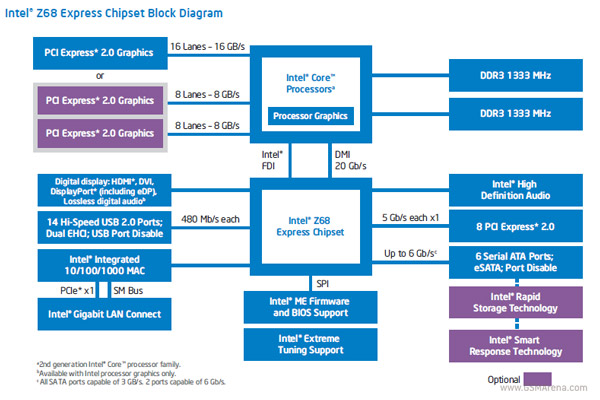 Other than that, the Z68 Express chipset is capable of powering one PCI Express x16 card slot or two PCI Express x8 slots. You can have as much as 14 USB 2.0 ports, six SATA HDDs, two of which can be SATA 6Gpbs and four DIMMs dual-channel memory RAM.
Expect products featuring the new chipset to start hitting the stores in the upcoming days.