Both Intel and Microsoft released today their fiscal results for the 2011 and the last quarter of 2011 respectively. Not surprisingly though, both companies report record earnings.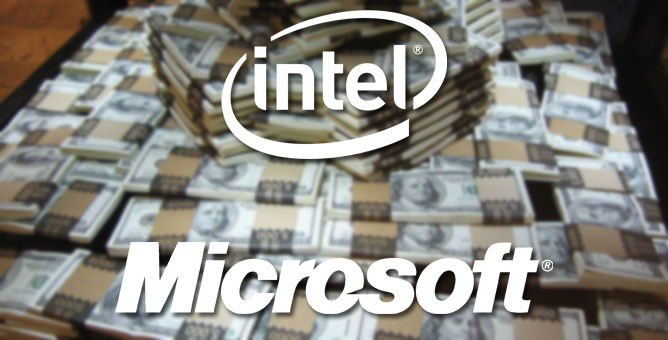 For Q4 of last year Intel reported $13.9 billion in revenues, which brings the total for 2011 to $54 billion. This is a whopping $10 billion more (or 24%) than what the company managed to achieve in 2010.
What's the profit you ask? Well, it's $12.9 billion while the operating comes to a total of $17.5 billion. Not a bad start for 2012, I think.
Microsoft isn't having a bad time either. Yes, their Windows Phone 7 division may not be doing so well as the company would like, but as a whole things are bright for the software giant in Redmond.
For the Q2 of 2012 Microsoft reports $20.9 billion in revenue, which is $5 better than Q2 of 2011. However, the operating income of the company came down 2% from last year and for Q2 2012 is $8.0 billion.
Still, with the expected boom and release of Ultrabooks and Windows 8 things should keep climbing for both companies.