The immensely popular photo sharing mobile app Instagram got bumped to version 3.0, people. The update adds a number of new talents to Facebook's recent acquisition. Among them is the ability to add location to your photographic exploits, as well as infinite scrolling.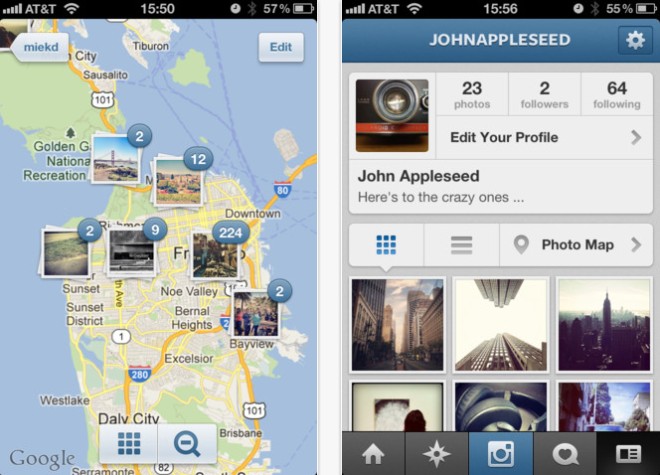 The new feature of the application is called Photo Map and allows you to add your shots to a map with a single tap of your finger. Your approved photos will then appear, grouped by their respective location. They can be viewed in the new Photo Map browsing mode.
The new update to Instagram is available for both Android and iOS. In case you have applied it, feel free to drop us a line with your experience in the comments section below.