At the 2012 Embedded Technology Conference and Exhibition (ET), Imagination has announced its latest member of the Series6 "Rogue" family of GPUs – the PowerVR G6630.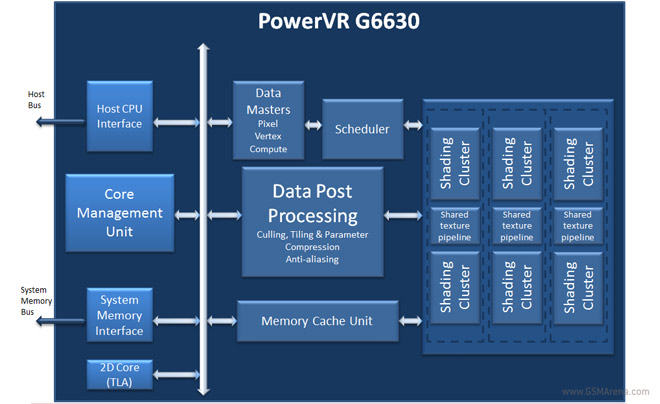 The G6630 features one core containing six shading clusters, which according to Imagination delivers "blisteringly fast GPU compute capabilities". It also supports some major APIs including OpenGL ES 3.0, OpenCL 1.x and even full WHQL-compliant DirectX 10.
Imagination points out that the PowerVR G6630 GPU achieves better linear compute scalability compared to its multi-core GPU rivals as it sports an unified shader array architecture. It all sounds fine and dandy, but I'd like to see Imagination put money where their mouth is and release it as soon as possible so that we can pit it against the Adreno 320.
That, however, will take at least a good six months or more in order for chip manufacturers like ST-Ericsson and Texas Instruments to release their latest SoCs.