LG's upcoming slate, the V510 has been leaked on more than one occasion and we even saw the service manual of the tablet. Now, we have yet another internally leaked document, which shows the device in its white version.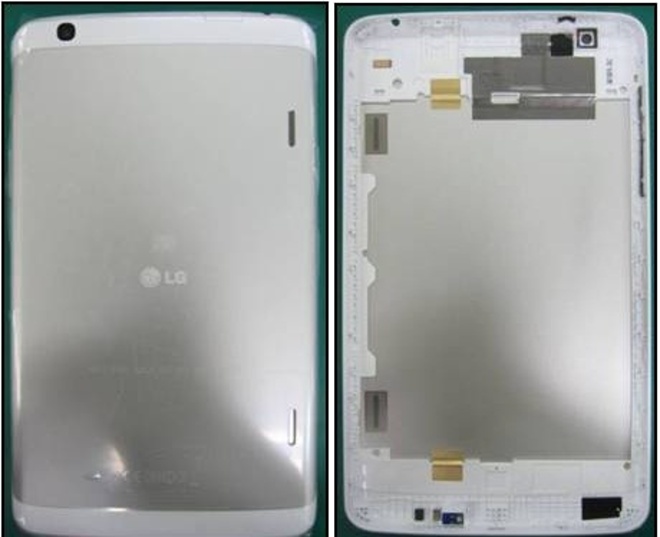 Apart from showing the slate in white, the leaked document also confirms that V510 is a Wi-Fi slate just like the LG G Pad 8.3. So, the V510 is either a regional variant of the LG's flagship tablet, which doesn't make much sense (Wi-Fi only tablets works almost everywhere with no need for special versions), or it could be its Nexus sibling as earlier rumors suggests. A tweet by popular leakster evleaks from yesterday also came to support the later claim, but we haven't seen any proof that Google is indeed working on an 8″ Nexus.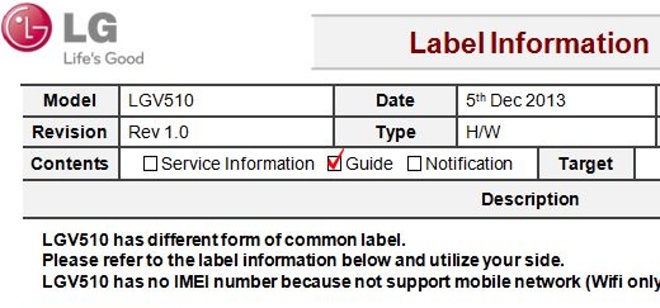 The hardware specifications of the V510 are said to be identical to those of the V500, which is the original G Pad 8.3. We'll be keeping an eye on the development of this one and we'll let you know if anything comes up.