The iFixit team's dedication to disassembling the latest iPad goes to enormous lengths year after year. Not anymore it doesn't, as the company says "No!" to tedious and lengthy procedures and "Yes!" to easy and smart dismantling tools.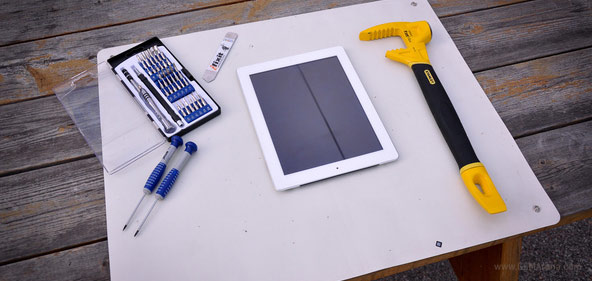 Meet the iPad Fubar—by Stanley, the new tool that is on sale right now from iFixit, which is aimed not only at professionals, but also at the average Joe, who doesn't have a whole day to fix a simple hardware problem with his new iPad.
Here are the new iPad Fubar features:
4-in-1 tool for prying, splitting, tablet bending and striking jobs.
One piece forged steel bar for increased durability.
Two-tiered jaws for grabbing electronics, common dimensional lumber & decking.
Textured grip for excellent comfort & control, even when wet.
Tempered steel protects from chipping on contact with iPad.
Sounds great, but a little demonstration wouldn't hurt anyone, or would it?
Off to the Apple Store yet?