Xiaomi, which currently has only one wearable tech product on the market – the Mi Band, was the second-largest wearable vendor in the first quarter of the ongoing year, according to a latest report by market research firm IDC.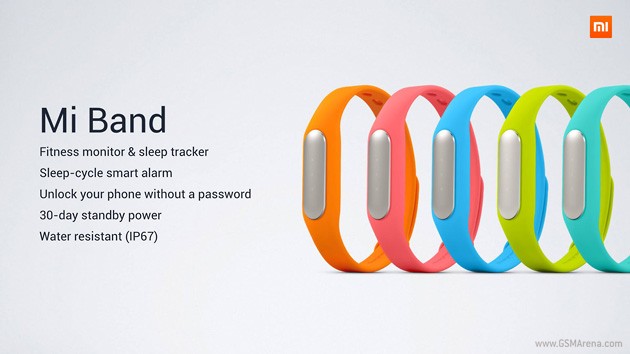 The Chinese company shipped a total of 2.8 million units of the wearable in the quarter, capturing a 24.6% market share.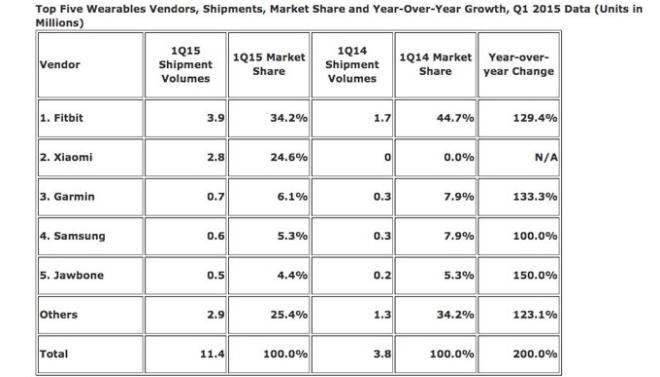 The first position was claimed by Fitbit, which shipped a total of 3.9 million units and captured 34.2% share of the market. Garmin, Samsung, and Jawbone rounded up the top five with 6.1, 5.3, and 4.4% share. Overall, a total of 11.4 million wearable devices were shipped in the first quarter of 2015, up from the 3.8 million wearables shipped in the year-ago quarter.
"What remains to be seen is how Apple's arrival will change the landscape," said Ramon Llamas, research manager, Wearables. "The Apple Watch will likely become the device that other wearables will be measured against, fairly or not. This will force the competition to up their game in order to stay on the leading edge of the market."