According to the latest IDC Q3 report regarding bulk tech purchases for education needs, Google Chromebooks are now preferred by the majority of schools than Apple iPads. While the lead of Chromebooks in the education sphere isn't jaw dropping, it's a sign that many schools prefer the cheaper, yet functional Chromebook alternative.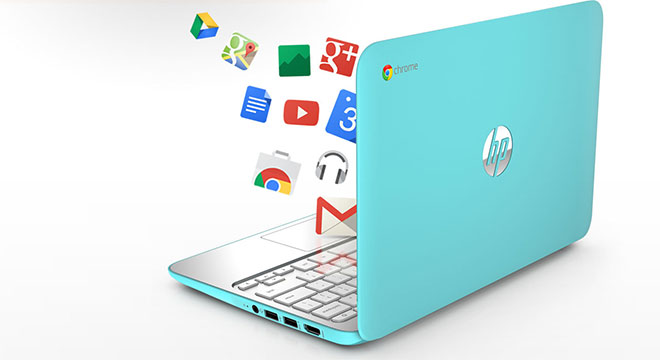 Chromebooks lead the way with 715,500 units, whereas the iPads have slipped to 702,000. The laptops running Chrome OS sell as low as $199 and are made by a range of manufacturers including Samsung, HP, Dell and Acer.
However, factoring MacBooks into the equation, Apple's market share for hardware sold to school comes second after Microsoft's – 30.9% to 39.5%. Windows has traditionally been the favorable partner when it comes to computers used in schools, but the cheaper Chromebooks have taken its opponents by storm. In just two years, Chromebook have taken nearly a third of the educational market with 27.2% for Q3.
Both Google and Apple have a special places in their respective app stores for education apps. This helps students and teachers alike find or create content that's tailor-made for the needs of schools. Rajani Singh, IDC analyst, points out that the Chromebook keyboard has played a vital role. "As the average age of the student grows the need for a keyboard becomes very important," says Singh.