Who wants to know more about group selfies, a.k.a groufies? Okay, for all the three of you, Huawei created a very nice infographic detailing their significance in today's online world.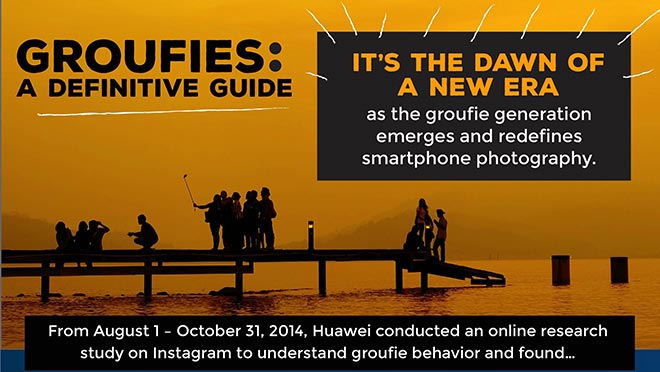 Here are some hard groufie facts – in the period between August 1 and October 31, 15,200 groufies were posted on Instagram. They received more than 67,600 likes and 20,000 comments. We don't envy the person who had to count them, but this data is enough to convince Huawei that front-facing cameras need to more oomph.
So, here comes the Huawei Ascend P7 with its 8MP snapper, which the company is adamant will make you a groufie rockstar. Thanks to its groufie-taking abilities, the phone will make you happier and with a bit of advice from the infographic below, you'll become a groufie superstar in no time.
So, in addition to taking group photos with sharp quality to ensure more likes and upload them on the weekend for 1.6 times more exposure, check the infographic below for more tips and tricks.