Yet another Android smartphone joined our review queue and here we are, rushing to give you some quick first impressions of it to give you an idea of what to expect. The Huawei U8850 Vision is a mid-range Android 2.3.4 Gingerbread smartphone that comes with surprisingly sophisticated design for its price.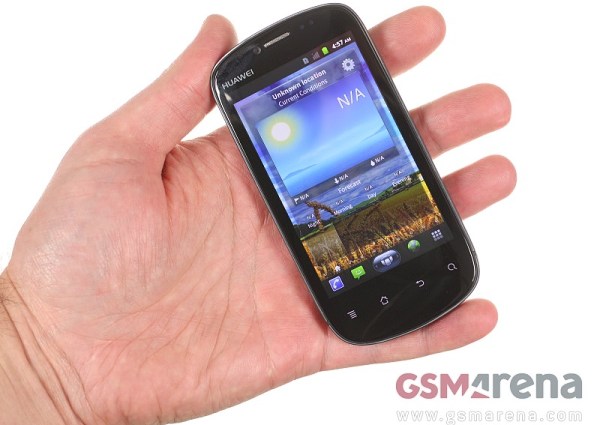 You probably noticed that the back of the Huawei U8850 Vision is really reminiscent of some HTC smartphones, but you may be surprised to know that Huawei also matched their Taiwanese rivals for build quality and feel of the materials used.
Unlike the Huawei U8860 Honor, which we also have at the office, the U8850 doesn't come with the home-backed Huawei launcher. Instead it uses the SPB Shell 3D Android launcher, famed for its sleek design. There have been a few customizations here and there, most notably the Huawei logo visible in the carousel view mode, but it's mostly the same launcher that you can get on other Android smartphones for $14.99.
The SPB Shell UI on the Huawei U8850 Vision fails to match the U8860 Honor launcher for usability and functionality, but it easily outdoes it in terms of eye-candy. And given that the target audience for the U8850 Vision will be mostly younger users without much cash to spare on a smartphone, we believe this makes sense.
Now check out the UI demo video that we created for you to see how the Huawei U8850 Vision handles the SPB Shell 3D.
As usual, feel encouraged to share your thoughts of the device in the comments section below.