Every tech company seems to be making smartwatches, but also Android-powered game consoles. At CES Huawei unveiled the Tron – despite the name, it looks more like a coke can (or a Mac Pro) rather than something to have come out of the neon and black movie.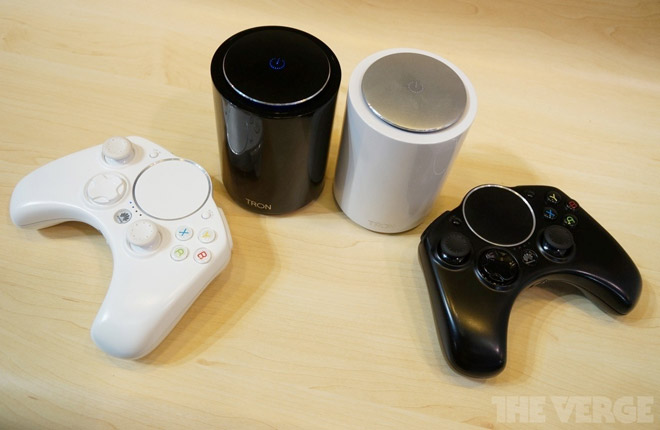 Anyway, the Huawei Tron is powered by a Tegra 4 chipset, similar to the Mad Catz M.O.J.O. but will reportedly cost around half as much (about $120).
The console features 2GB RAM, 16GB or 32GB storage, microSD card slot, a full-size USB 3.0 port, Wi-Fi a/b/g/n/ac, HDMI to connect to TVs (at 1080p) and Bluetooth 3.0 to connect to the proprietary controller.
The controller features the usual two analog sticks and a D-pad, but also a large, round touchpad, which will improve usability with the Android platform. Huawei used Android 4.2.3 Jelly Bean as base but added some customizations to make the UI more suitable for the big screen/controller combo.
There's no Play Store access, however, the Tron will use Huawei's own store. Just as well, considering the console will be available in China only, at least initially. Huawei will look into selling the console abroad, but there are no promises yet.