Huawei continues to tease its line-up of devices that'll debut at the Mobile World Congress this year. This time, the manufacturer has posted a photo of the devices in question with only their outlines being visible.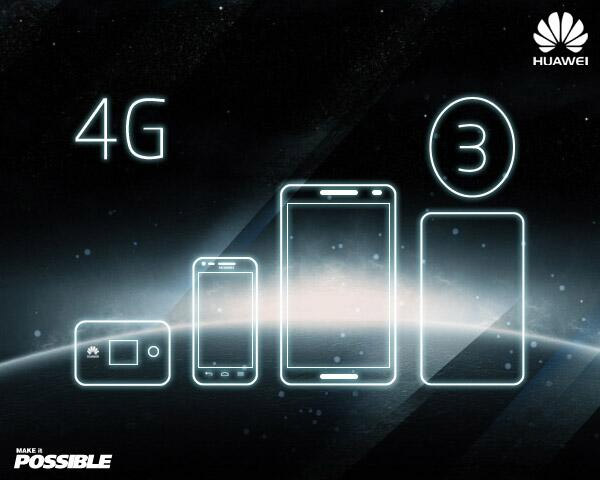 Earlier this week, the Chinese company started building hype for its MWC devices in a funny video and showed just a bit of the two tablets and phone in question. Today, however, there's a fourth one, which doesn't look like either of those.
The phone and the smaller, 7″ tablet are certainly the Huawei Ascend P7 and Huawei MediaPad X1. The larger one hasn't leaked yet, but Huawei has previously teased it, highlighting its battery endurance.
According to the leaked specs, the Huawei Ascend P7 will have a 5″ 1080p screen, HiSilicon 910 chipset, 13MP main camera and 8MP front-facing camera. The battery capacity is 2,460mAh. The MediaPad X1 is going to be powered by the Hisilicon 910 Kirin chipset like the one in the Ascend P6S, which has a quad-core Cortex-A9 processor at 1.6GHz, 2GB RAM and a Mali 450 GPU. The tablet runs a relatively old Android 4.2.2 Jelly Bean.
Huawei's MWC 2014 press event is scheduled for February 23, Sunday, at 3:00-4:00pm CET.