HTC's been releasing many of its apps that are preinstalled onto its smartphones in the Play Store over the past few months. And today a new one has become available: the Sense 6 lock screen.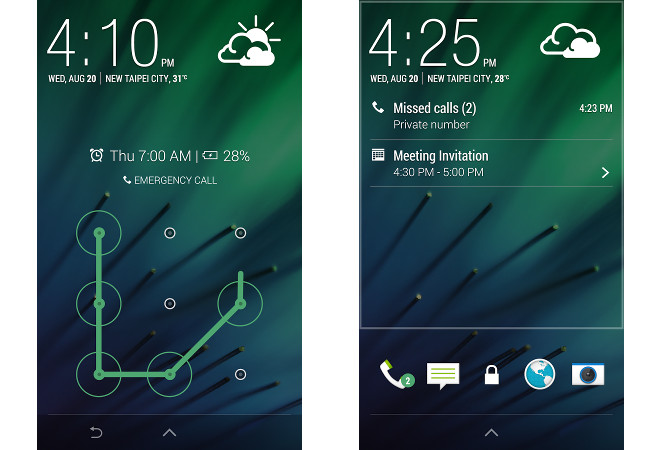 It follows in the footsteps of the Sense launcher, SenseTV, and the HTC Service Pack.
Unfortunately, this doesn't mean that the Sense 6 lock screen app can now be installed on any Android smartphone out there. It's still limited to HTC's wares as it was before.
Putting it in the Play Store serves another purpose – namely, that this app can now be updated independently. So if the Taiwanese company ever adds a new feature to the Sense 6 lock screen, for example, you'll get the update immediately via the Play Store. Previously, you had to wait until HTC pushed out a firmware update for your smartphone – and as we all know, that process can be quite tedious.
Obviously the same goes for bug fixes, so when HTC finds some stuff to tweak in the Sense 6 lock screen, those patches will reach device owners as fast as possible.