HTC is following in the footsteps of Google and released its custom Android launched for free download from the Play Store. Along with the BlinkFeed launcher, the company also put out SenseTV (its remote control app) and HTC Service Pack.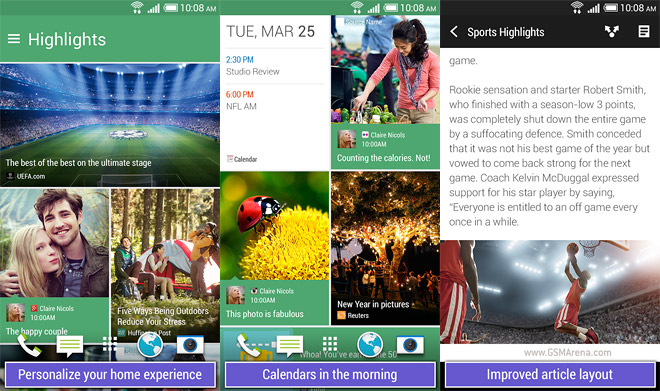 BlinkFeed was first to put a magazine-like UI on the homescreen, something that Samsung has added to its latest TouchWiz incarnations.
The launcher features the same functionality as the native launcher on HTC phones, including showing upcoming calendar events, along with social updates and news, and offline reading mode to save on data usage.
The BlinkFeed launcher is available for free download from the Play Store, but it seems to have limited availability (probably a regional restriction). If you manage to install it – or not – drop a line in the comments with your device model and country.
HTC SenseTV displays the TV schedule with additional info for each show, including scores and stats for sports games. If your device has an IR blaster, the app will also control TV, set top box and home theater setup.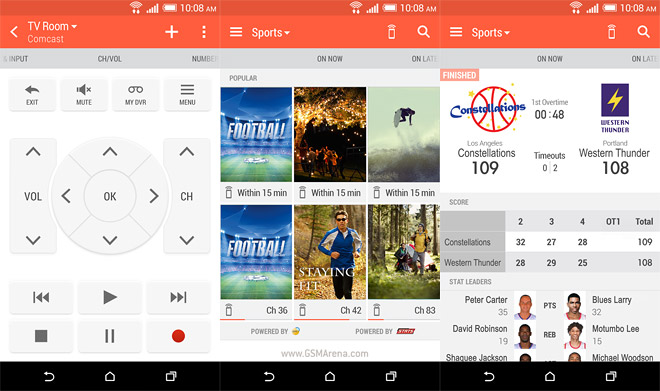 The purpose of HTC Service Pack is less clear, apparently it's a "support service update that combines previously released updates and helps make your HTC experience more reliable".