The HTC One is the focus of HTC's latest infographic, dubbed "One Day with the new HTC One". This seems to be part of HTC's new aggressive marketing strategy and is something Samsung and others have been doing for a long time.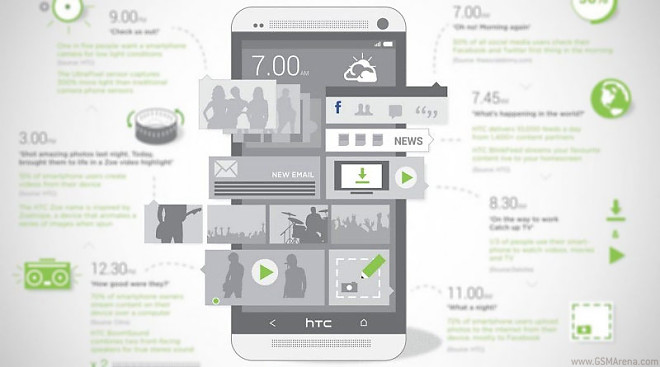 Whether you like to blast out music through your phone's speakers, are a fan of night-time photography or you're just the typical social networkholic HTC thinks the One can be you new best friend. Read on for the full infographic.
HTC has done its best job to describe how its new flagship smartphone can fit right into your daily routine and offer you all the specifically-tailored features you're looking for, all the while highlighting the One's talents.
We're just not really sure about the reliability of the statistics stated in the infographic and how much they apply to real-life smartphone owners.