Looking at all the leaks that come out of HTC, whoever is in charge of keeping secrets there is obviously doing a very poor job. The latest leak is the upcoming tablet from HTC called the HTC Quattro. It's a 10.1-inch tablet and will have the new quad-core Nvidia Tegra 3 processor. This is probably the same tablet we heard about a few days back.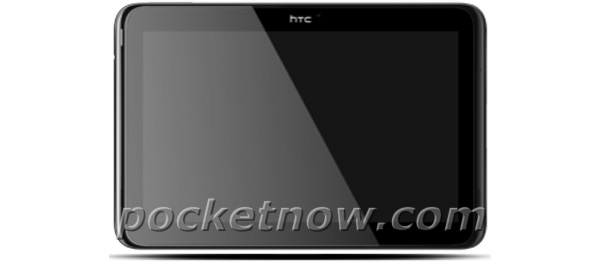 The device will be running Ice Cream Sandwich out of the box and have 16GB internal memory, 1GB of RAM, 8 megapixel camera, Beats audio and will come in 3G and Wi-Fi editions. The tablet is said to be only 9mm thick but there are already thinner tablets out on the market.
What bothers me about the design, however, is the striking similarity to the Samsung Galaxy Tab 10.1N that will go on sale in Germany next week. It's not clear who copied whom this time as both products surfaced around the same time. Or they may have thought of the same design simultaneously, although to HTC's credit they had a similar design on the Jetstream
The Quattro is said to be released some time in 2012 but may be showed off at the Mobile World Congress in February.