Probably the last thing you'd like to witness happening to a brand new HTC One is its quick fight with gravity, followed by the heart-breaking noise of the impact when it hits the ground. Well, that's exactly what the folks over at AndroidAuthority did.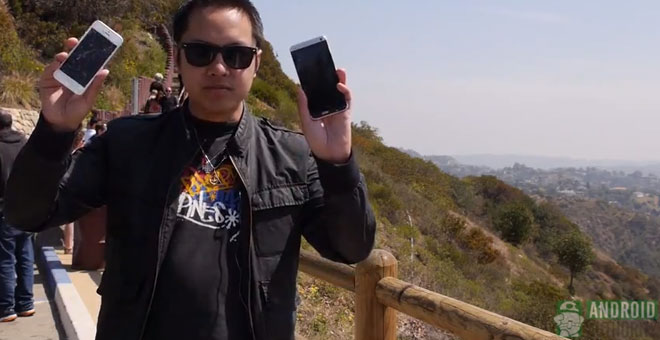 Goof thing then that the drops weren't done in the name of science. The HTC One was put against the iPhone 5 in a series of drop tests from different heights to see which one would fare better.
The test was divided into three parts. Firstly, the phones got dropped from a typical height of a jeans pocket, then from the chest, and finally from an ear to simulate the different phone usage scenarios.
You can check out the video below and see how each phone does. Consider yourselves warned, though – the sight is not for the faint of heart.