HTC's obviously preparing something bit for September 1st as the company is reportedly organizing four simultaneous meet-up events across Western Europe. HTC is inviting everybody who is interested and says it will reveal "what's next" and that it will have "a few phone treats". On the last public event of this type, the company showed the HTC Sensation to the world for the first time.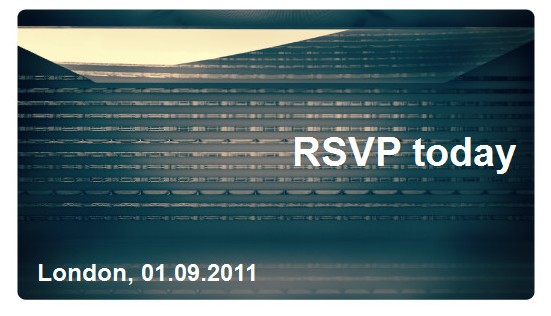 We might be looking at multiple announcements here and we've made a round-up of the possible candidates. Jump after the break to see what's what.
Rumors suggest that the Taiwanese company could officially announce the Ruby, Bliss and probably their first Honeycomb tablet – the HTC Puccini.
Also the 3D-less EVO Design 4G was just listed as a supported device over at Gameloft's site. The Design 4G is rumored to have a single-core processor and though the name suggest it will be a US device, but who knows, it might have an Euro-bound twin.
The events is drawing near and you can bet we'll have our own ninjas at least on one of the events and the preceding press conference, so be sure to check back in on September 1st for the scoop.
To see the details about your local event, check out the Facebook event invitations for each of the four cities below.