The names of three upcoming Android smartphones headed to Sprint just got confirmed. Subscribers to the fourth largest US carrier will be getting access to the Samsung Epic 4G Touch, HTC EVO Design 4G and Motorola Admiral.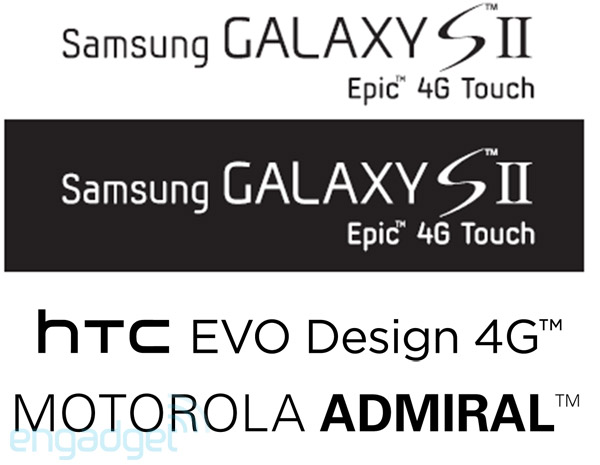 There's not much information about the specs of those devices, but it's pretty safe to say that the Epic 4G Touch will be a Samsung Galaxy S II variant, featuring a slide-out physical QWERTY keyboard.
The HTC EVO Design 4G is rumored to be an HTC droid with a non-3D qHD (960×540) resolution, single-core processor and HTC Sense UI topping on top.
Finally, the Motorola Admiral is a complete mystery, but we gather from the name that it won't be a "4G" handset.
We'll check back in as soon as there's any development on the matter.