When thinking dual-SIM Android smartphones, HTC doesn't usually come to mind. That's about to change, however, with the Desire V, the company's first international dual-SIM Android-running handset.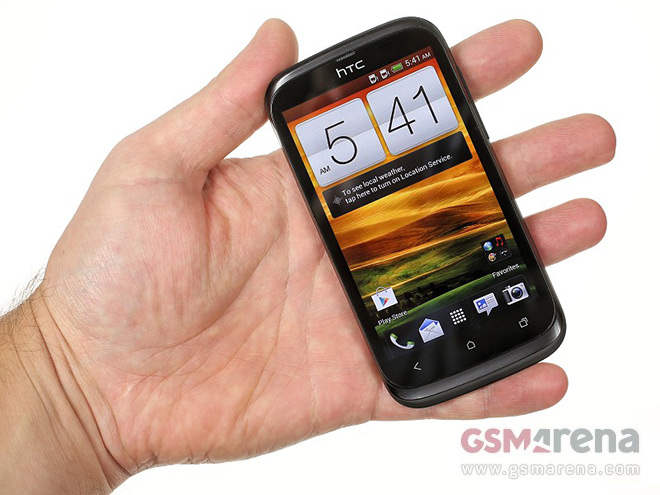 Running Android 4.0 Ice Cream Sandwich with Sense UI 4.0 on top, the Desire V packs a 4-inch WVGA screen wrapped up in a neat looking plastic body.
The device is powered by a single-core 1GHz Snapdragon processor, Adreno 200 GPU and 512MB of RAM, which puts it right in the entry level smartphone segment. However, don't let that put you off, as the Desire V is quite responsive and provides a decent smartphone experience. Moreover, Sense UI 4.0 is great for people who are new to the Android ecosystem and want to get to work without too much hassle.
The Desire V's key selling feature is dual active SIM support. This means you can receive text messages and make calls from both SIM cards without problems. The only limitation is that you can't use the two SIMs at the same time, so if you are having a call in progress on one of the SIM cards, the other won't be operational.
Measuring 118.5 x 62.3 x 9.3 mm, the dual-SIM smartphone fits perfectly in hand. Removing the back cover unveils a 1650mAh battery, which we will thoroughly test out in the following days. At the top of the device, there's a power button and the 3.5mm headphone jack. The microUSB port is on the left side, while the volume rocker is on the right.
We also did a quick unboxing and user interface walk-through of the HTC Desire V. Check it out below.
The full review of the HTC Desire V is already in progress and you should expect to see it on our homepage soon. Meanwhile, feel free to ask any questions you might have about the device in the comment below. We'll do our best to answer them in the review.