From one Desire on to the next. As the Desire Z review is nearing completion, we got a visit from this guy – the HTC Desire HD. In short, it's a GSM version of the HTC EVO 4G (sans the WiMAX connectivity). Anyway, here's what we found inside the box…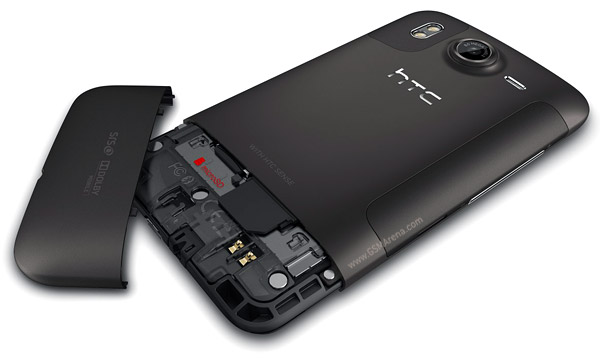 The box is pretty much the same as the Desire Z one – we got the compact charger, microUSB cable and one-piece headset. The HTC Desire HD came with an 8GB microSD card preinstalled – a good addition to the 1.5GB internal memory.
As for the software, it's more or less identical to the other Desire. HTC Hub and HTC Likes are here – great places to get content, apps and wallpapers and such – and HTC Locations, which offers free offline maps and route planning (but voice guided navigation is paid).
And lets not forget the 8MP camera with 720p video recording – that's the best the Android world has to offer and it's only matched by Sony Ericsson XPERIA X10 and the Motorola MILESTONE XT720.
Another thing that the HTC Desire HD has extra compared to the QWERTY-fied Z is the Reader app – with such a big screen it's natural to include a proper reading app.
The extra screen real estate would also be great for navigation.
But that's for the review – and we're getting back to writing it.