We got our hands on one of the new HTC Desire phones – the HTC Desire Z. HTC don't make much QWERTY-packing phones, and with Android the situation is worse – the Desire Z is the only other phone besides the original Android, the HTC Dream (G1). It's fair to say we were excited what HTC had done with the new HTC Sense UI among other things…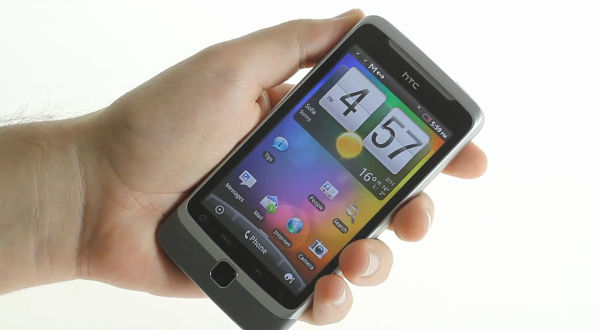 It comfortably coincides with the market launch of the Desire Z in the UK.
But here it goes. The box contains the basics – a very compact charger that connects to the phone over a detachable microUSB cable, a one-piece headset with earbud covers and an tiny alligator clip. What surprised us was the 8GB microSD card – and it was a pleasant surprise, as it gives a hefty boost to the 1.5GB of built-in memory.
Did you see that? Pressing the power button took longer than it took the HTC Desire Z to boot. And they've put a side-scrollable list of the recent applications in the notification area.
Other points of interest – the HTC Hub and HTC Likes. Hub lets you download stuff to customize your phone (wallpapers, themes, sounds), while HTC Likes is like an alternative Android Marketplace. But more on that in the review.
One last thing – take a close look at the mapping application, it's not Google Maps. It's HTC Locations, which is the result of collaboration between TomTom and HTC. You don't get free voice-guided navigation like with Ovi Maps, but you can download maps so you can plan routes even when you're offline.
Brits interested in buying the Desire Z will be pleased to hear that UK retailers are already selling it – both superetrader and clove offer it for 428.88 pounds with VAT (493 euro, 692 US dollars). Starting November 5, Amazon UK will sell it too – for basically the same price, 429.99 pounds.
Stay tuned for the full review, we still have stuff to test before we're done – like the HTCSense.com integration.