HTC took the wraps off a One M9 in 24ct gold to celebrate this year's UEFA Champions League final between FC Barcelona and Juventus. The Taiwanese manufacturer is among the sponsors of the tournament.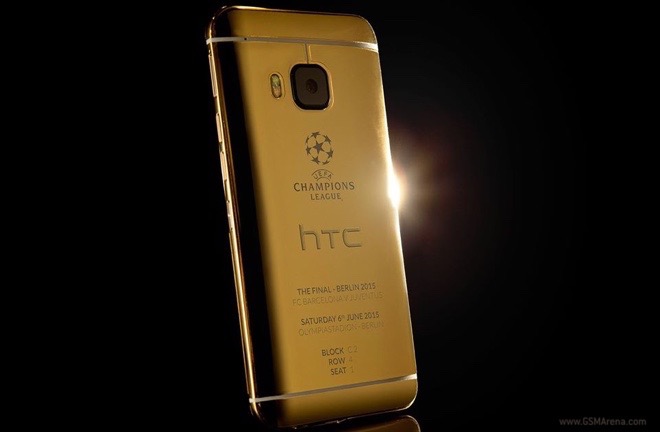 In addition to being coated in the precious metal, the limited edition HTC One M9 has the UEFA Champions League logo engraved on its back. Naturally, the names of the two teams that will participate in the big game are also there.
The June 6 date and the location of the game are also gracing the back of the smartphone. Stadium seat number for the two winners (HTC had staged a giveaway that ended last month) of the exclusive smartphone round up the elaborate detailing on its back.
This is not the first time HTC launches a Champions League-themed device. Last year, the manufacturer pulled the same trick with the One (M8), though that one was much more understated.
As you have probably guessed, the gold HTC One M9 does not have a price tag, though we can reasonably expect it to be quite expensive.