With MWC right around the corner the One (M9) is definitely on everybody's minds, but this definitely does not mean that HTC doesn't have other agenda to attend to. You might remember that last September the company put out a limited edition version of its flagship device to honor the Champions League.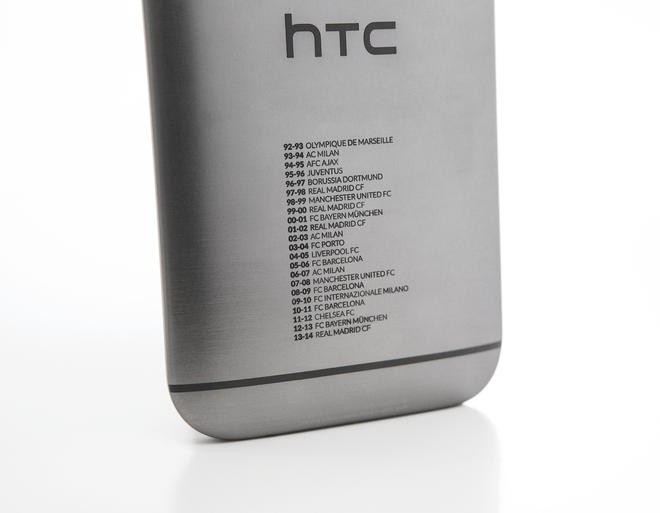 Apparently the experiment was fruitful as today another UEFA commemorative version of the same handset saw the light of day. The phone in question is, of course, the HTC One (M8), but this time around it is not getting a render of the tournament's and cup. Instead the smartphone is engraved with the names of every past CL winner, since the first installment in 1992.
Just like the previous special edition One (M8) this one will not be publicly available for purchase. Only winners of HTC's social events will be able to get their hands on one and rightfully so, as the device is really geared towards die-hard fans. Having a logo and trophy render on the back is one thing, but engraving 22 left-aligned lines of black text only legible from a close distance is a whole different story, that frankly begs for an explanation outside the right social circle.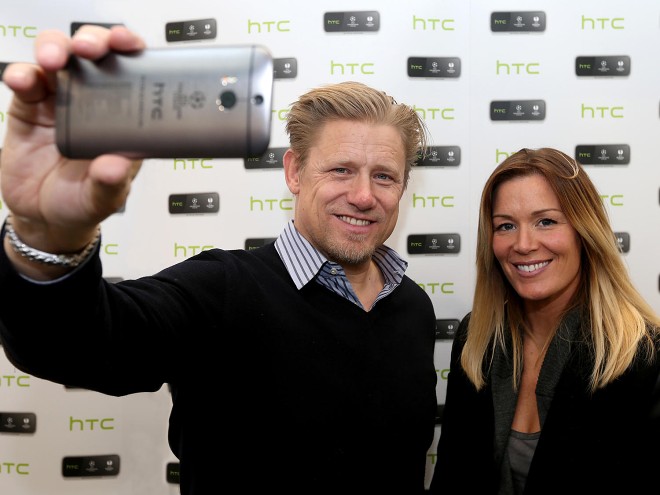 The special HTC device was unveiled today by Manchester United legend Peter Schmeichel and Arsenal Women's goalkeeper Emma Byrne. It seems rather odd that HTC has opted to release a new One (M8) variant just days prior to their new flagship seeing the light of day at the Barcelona venue, but then again it is an extremely niche item and not actually meant for anything other than marketing purposes, so now is as good a time as any. We can't help but wonder how lucky winners are going to deal with the incomplete list on their phones after this year's final on June 6, though.