Unsurprisingly, the first HP TouchPad clearance sale enjoyed great interest, but the problem with it was that the limited stock only lasted for a few hours. Well, now HP is about to deliver a second batch of $99 TouchPad slates, so if you were left in the dry last time, now might be your chance to get a proper slate on the cheap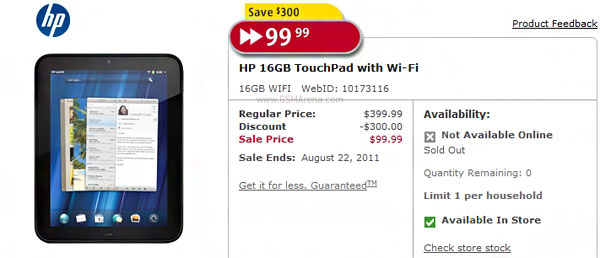 The second sale will take place on the HP eBay store and will begin at 6PM Central time on December 11 (that's this Sunday). The 16GB version of the TouchPad will go for $99, while the 32GB model will cost $149, but there's no saying how many units will be available.
We bet stock won't last too long, though, so if you are interested, you better be there when it starts. There will also be a nice $79 accessory bundle (case, charging dock and a wireless keyboard) for sale, so if you are lucky (and quick) enough you might even be able to grab one of those, too.