The Sony Ericsson Mix Walkman came around our office a few days ago, but refused to get its clever user interface shot on camera. Now, though, it gave us permission to get its UI on video using nothing but iPhone 4S' camera.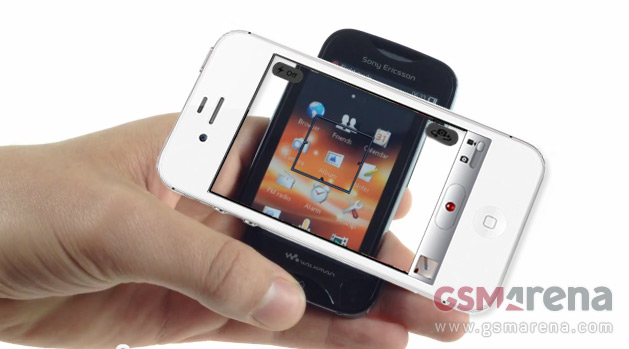 This gave us the perfect opportunity to test the iPhone 4S' auto-exposure lock and auto-focus lock and show you what they can do for you.
You see, thanks to auto-exposure and auto-focus locks that the camera of the Apple iPhone 4S features, you can take even greater control over the video you are shooting. Locking the focus and exposure on a certain object means the camera won't relentlessly try to adjust the focus and exposure while you are shooting.
This is particularly useful in cases like ours here as the focus needs to be locked at a certain point all the time. Focus hunting would introduce unwanted artifacts to the video and since the object isn't moving towards or away from the camera there would be nothing to be gained from it. Also if there was no auto exposure lock, the iPhone would try to readjust exposure depending on what's currently displayed on the screen of the Mix Walkman – i.e. it will overexpose when a dark screen is showing and it underexpose if a white image is displayed.
Today's mobile phone manufacturers pay too much attention on increasing the megapixels of their cameras. Instead, they should put such features like AE/AF lock because they make everyday shooting more carefree. Plus, I can assure you it's the easiest thing to implement – all you need to do is disable the AE and AF mechanisms and there's no need for any additional hardware.
Anyway, here's the video of the Sony Ericsson Mix Walkman user interface shot with the iPhone 4S with AE/AF lock on.