The new iPad Smart Cover is a rather ingenious accessory, morphing its way depending on the situation you use it in. It's light and flexible and it snaps magnetically to the iPad surface.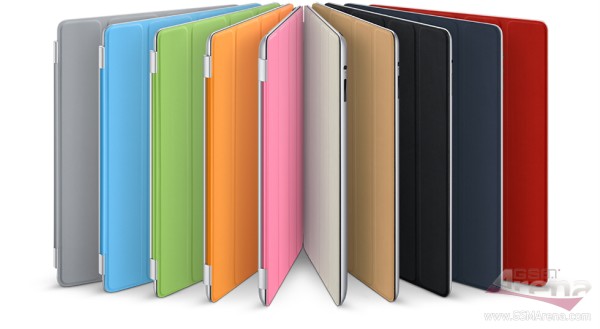 And it comes in a range of lively colors. The Smart Cover protects the screen without covering up the shiny aluminum back. The smart thing about the Smart Cover is that it folds in all the right places to reflect the functionality you need.
The Smart Cover folds down to a stand to keep the iPad upright or lying down at an angle for typing. You can store the Smart Cover on the back of the device when you don't need it, and if it gets in the way for the camera, you can simply fold a third of it to expose the back camera.
Unfortunately, I suppose the Smart Cover won't be compatible with the original iPad. Magnets don't stick to aluminum and the iPad 2 probably has some special inserts to allow the Smart Cover hooks to fasten to the aluminum unibody edges.
The Smart Cover will come in either Polyurethane or Leather. The polyurethane version (another way of saying plastics) will cost $39, while the dyed soft leather cover will set you back $69.