We came across some photos of a device which devilishly looks akin to the current iPhone 4 but runs on a test software and is said to be a prototype of the next, much anticipated iPhone 4S, 4GS, 5 or whatever Apple will call it. According to the person, who leaked this, the device features a 5 MP camera instead of an 8 MP one and runs iOS 4.0, but inside there's the latest A5 dual-core processor as seen on the iPad 2.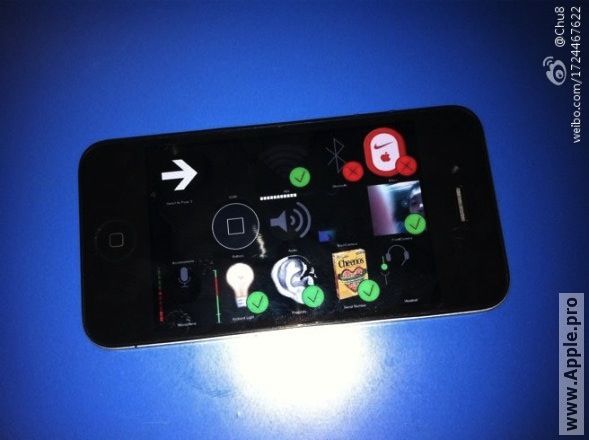 A picture is usually worth a thousand words but in this case we see nothing truly new or interesting. The device has no visible changes to the exterior whilst the software is made for testing purposes and is also old news. Still rumors suggest this could be the N94 – a prototype iPhone 5 with the dual-core A5 processor, 5 MP camera and support for the T-Mobile USA network.
Update: Now that we've looked more carefully into the facts, it seems the most likely scenario is that this phone is a prototype or rather a test unit for the last year's iPhone 4, similar to the one being sold on Ebay not long ago. The original source doesn't suggest in any way there's an A5 chip inside plus there's this thing it runs on the original iOS 4.0. Obviously the fellows over at 9to5mac.com (our intermediary source) have been a little bit overexcited and have reported mainly their own speculations on the matter.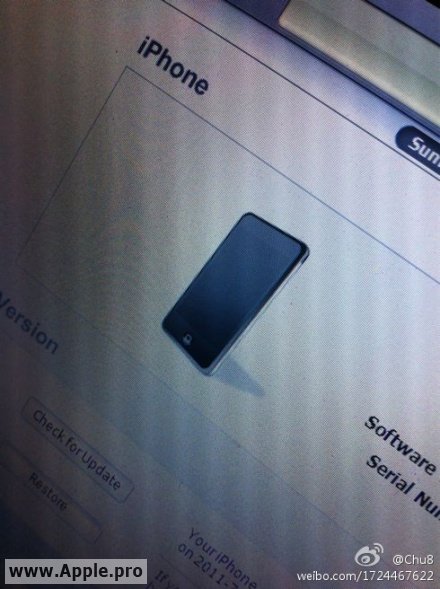 When connected to the Apple iTunes software the mystery device is labeled as an iPhone but shows a picture of an older iPod touch. Sadly, no other info has been given at this time but please take this device with a pinch of salt as many rumors strongly suggest the next iPhone will be lighter and thinner with a revamped antenna and a better camera. Oh, and there's the little detail of the bigger display (as unlikely as it may be).
I remind you we've already heard rumors such dev devices are circling around, but that's the first time we see one. And also a recent rumor suggested that Apple may not meet the challenges of making a the slimmer iPhone 5 and will release an intermediate product with A5 chip inside but with the shell of the iPhone 4 on the outside.