Apple has started sending new test iPhone 4 units to some game developers letting them prepare their products for the next generation iPhone. The test units are no different than the iPhone 4 on the outside, but on the inside, there is a spanking new Apple A5 dual-core chip.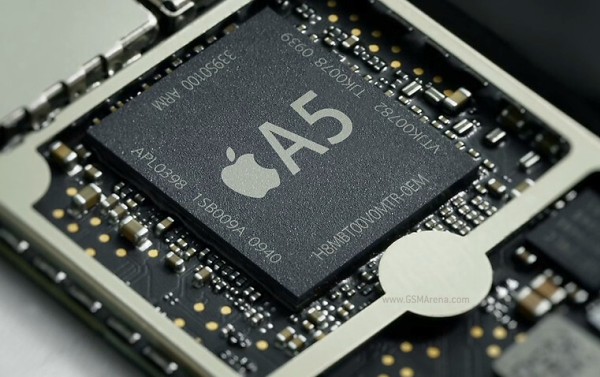 This doesn't mean they have the iPhone 5 in their hands, but tells us that the next iPhone will definitely pack the dual-core A5 chip the iPad 2 has.
The people saw and worked with these test phones call them iPhone 4S. They all run on a new, unknown iOS 4 version that supports the new hardware.
So there is no clue how the next iPhone will look like, but it will surely have the A5 chip – a 1GHz dual-core Cortex A9 processor and the nine times faster PowerVR graphics. It seems Apple wants even bigger share from the mobile gaming scene.
All the recent rumors suggest the iOS 5 and iPhone 5 will be announced at this WWDC in June and will be unleashed this September.