Okay, I know you guys haven't been very fond of the Angry Birds news that we've posted here lately, but you MUST check this out! It's probably the coolest and yummiest Angry Birds news ever to hit our blog page.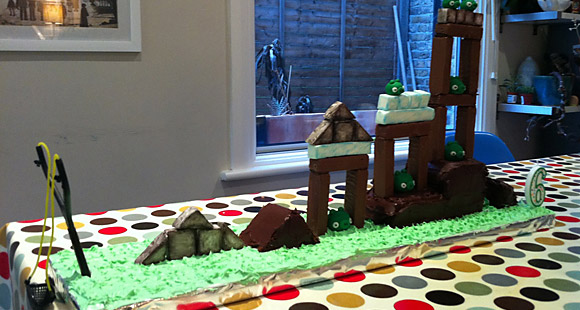 Here's this loving and caring dad, who every year makes some crazy birthday cakes for his children, the now six-year-old Ben and the three-year-old Sofia. This year he decided to make an Angry Birds inspired cake, and what a cake it is! Check the video for yourself!
Pretty cool, huh? Yeah, I bet this cake's tastes great too. Isn't this the best dad ever or what?
It gets even better, because the same guy has posted a lengthy uber detailed step-by-step tutorial on how to bake yourself the exact same cake. All you need is time and patience. Link for that is down below. Good luck!